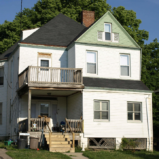 Posted by admin on Apr 8, 2016 in Houses | 0 comments
Here's a deal for YOU! Potential $1,400 a month rental. Here's is the financing deal. Price is $27,900. We need $6,900 down. 12% interest and 5 year amortization. Remember you will still need some money for repairs so don't give us your last 6900 bucks in the world. This building is in very good shape overall....
Read more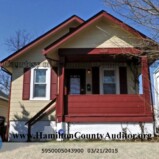 Posted by admin on Apr 7, 2016 in Houses | 0 comments
This is a 5 room, 2 bedroom in really, really good shape. It is rented Section 8 for $700.  Right now it essentially needs nothing. It will need the carpet replaced when the house turns over and that's basically it. Pretty much a turn-key rental. The only weirdness is that I don't have any video at the moment. I...
Read more